Targeted Search
Simple
and
Intuitive
Query
Building
We have built a powerful search function to allow you to manage an internal talent pool and access content quickly and easily.
Global search for rapid discovery
Category-based portals for in-depth queries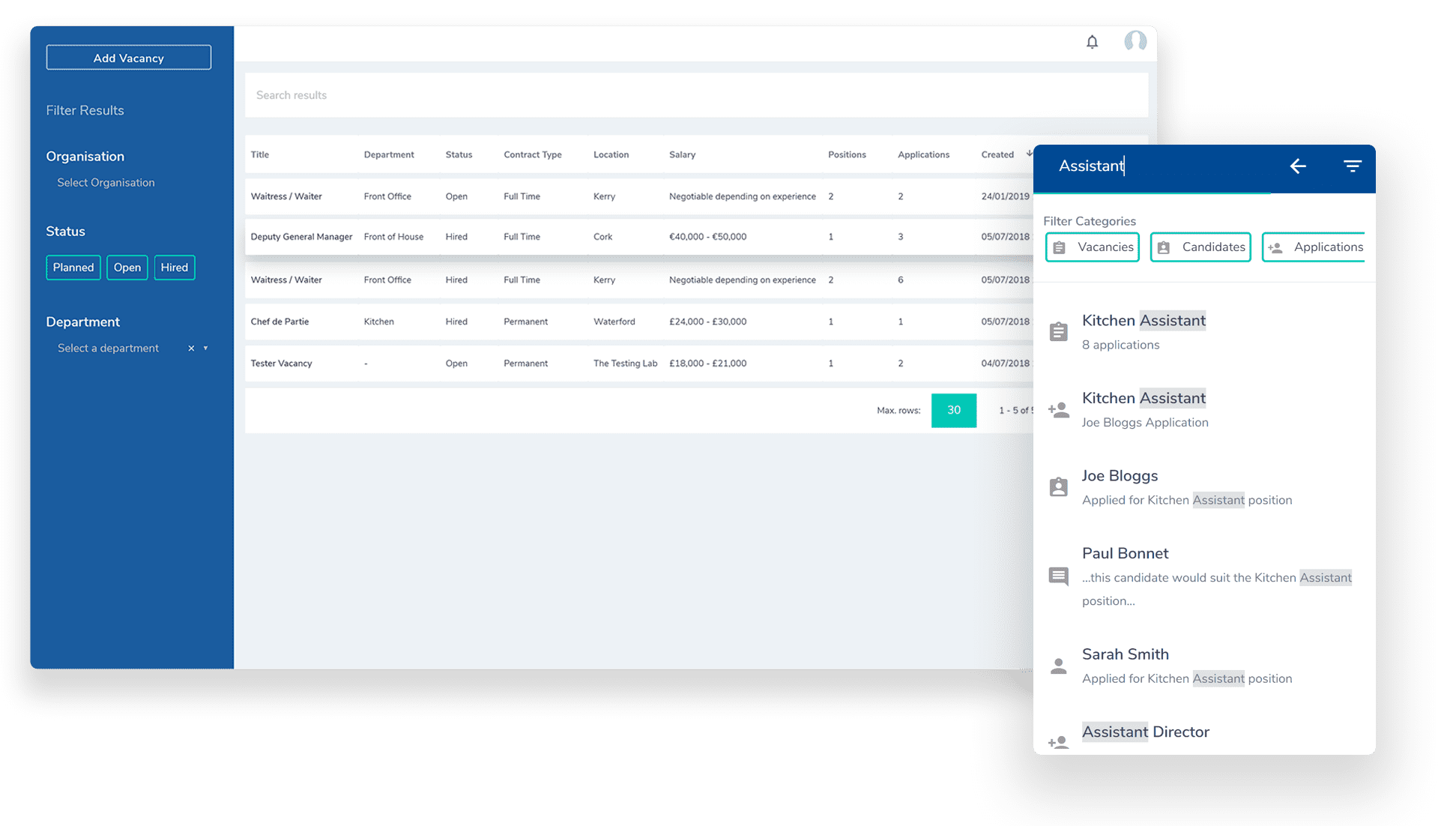 Powerful Discovery
Promote
Vacancies
Across
Multiple
Channels
The ability to post your positions to job boards, social media, Google search and also to targeted online locations in multiple countries - something no other talent system gives you the flexibility to do.
You also benefit from your own branded online portal which allows candidates to apply directly to the system.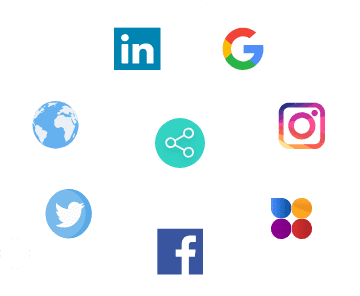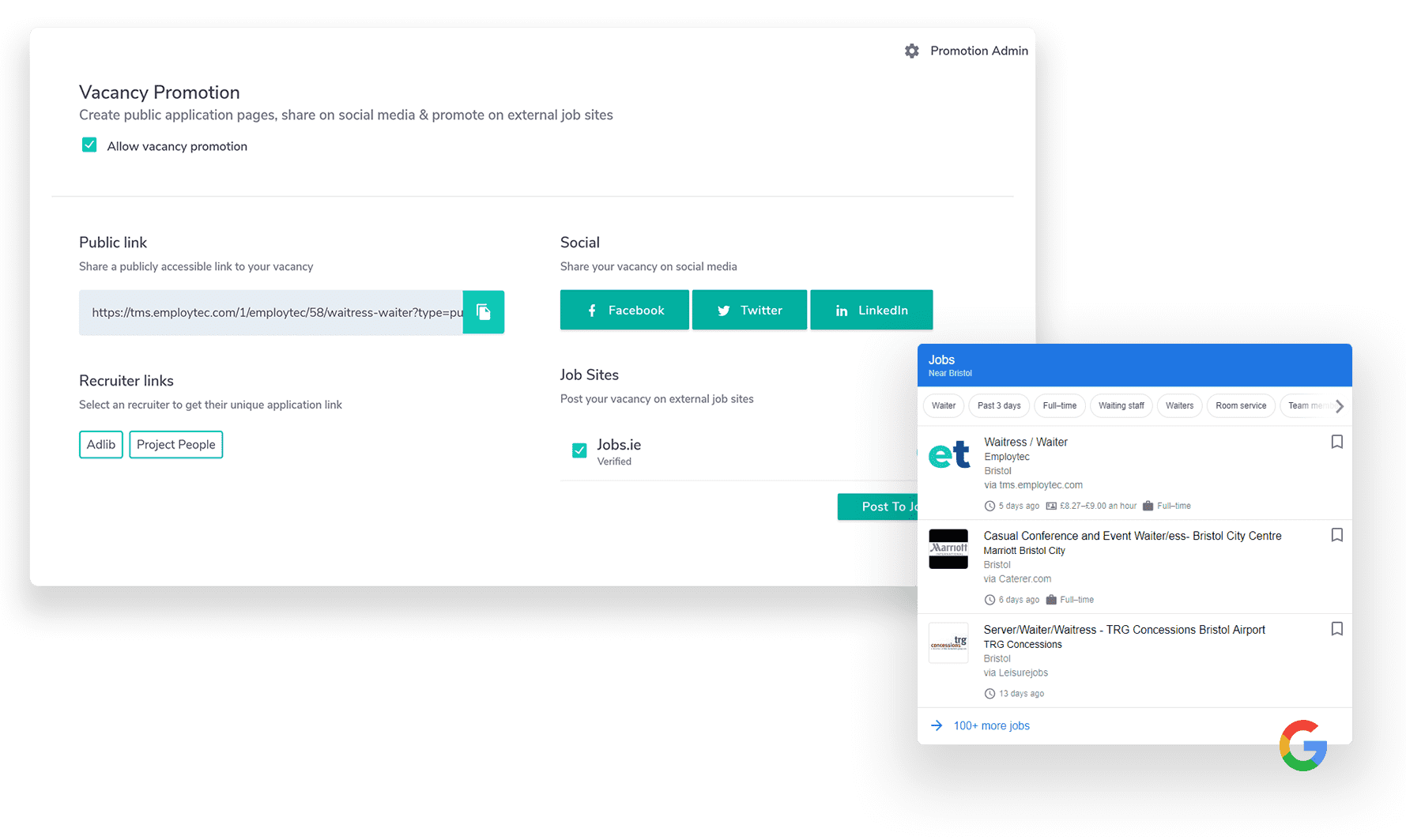 Custom Campaigns
Creating
The
Vacancy
Post
Is
Just
The
1st
Step
Most systems allow you to create your job step by step, however when you use TMS you will be able to create your own campaign like never before:
Custom interview stages
Decide who and when each manager or user joins the process
Notifications to each person at the stage they join so they can follow the process only when required
Ability to @mention others in the organisation to form opinions and recommendations etc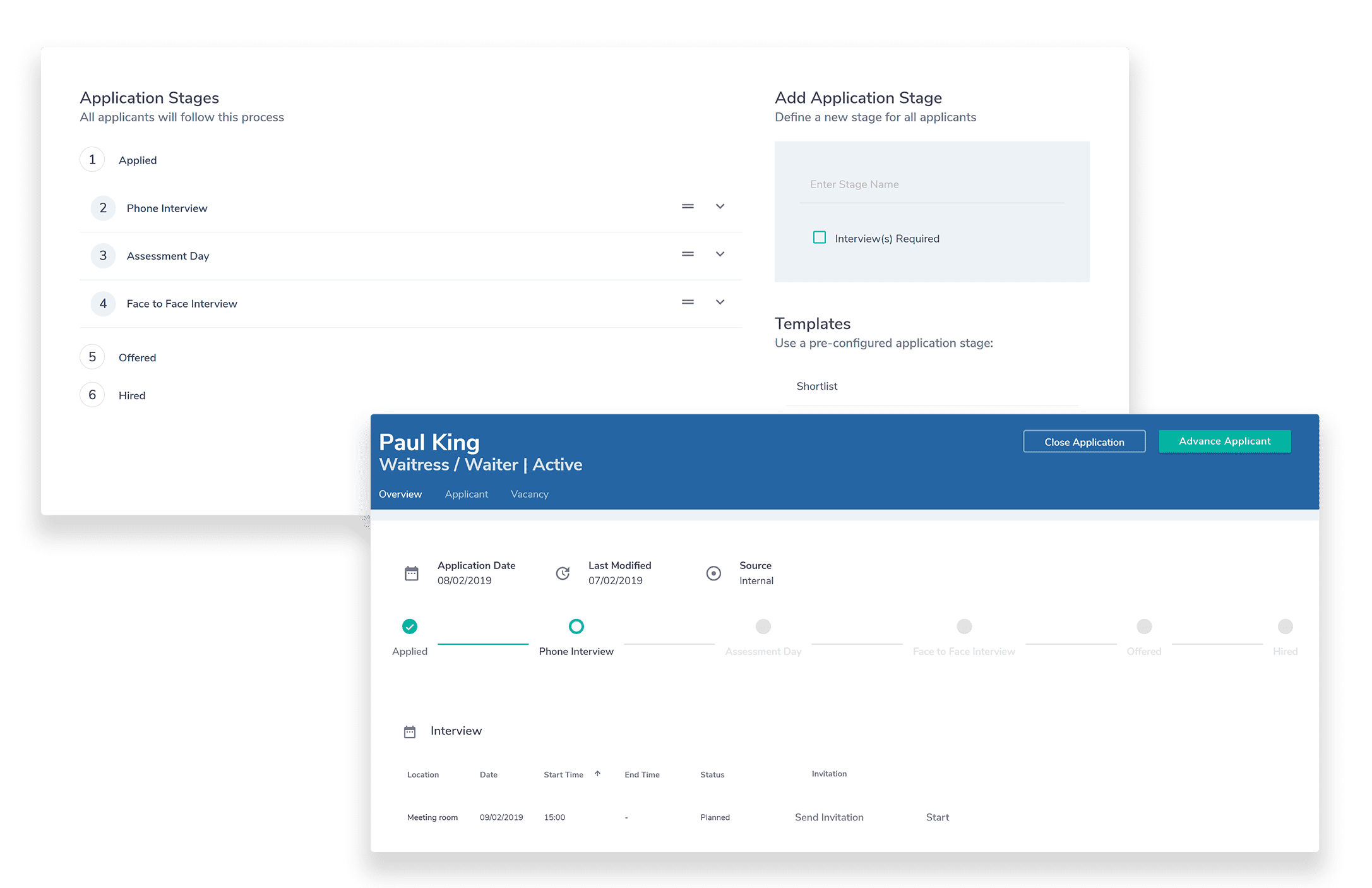 Grow & Retain Talent
Create
and
develop
your
own
talent
pool
Rely less on external talent attraction but organically expanding your internal talent pool which can be shared across multiple group locations and still be GDPR compliant.
Create career progression documents and training programs which you can share access with staff, allowing them to see their development in real time.
Organisations can manage all functions centrally, allowing each entity to share resources between individually managed locations.